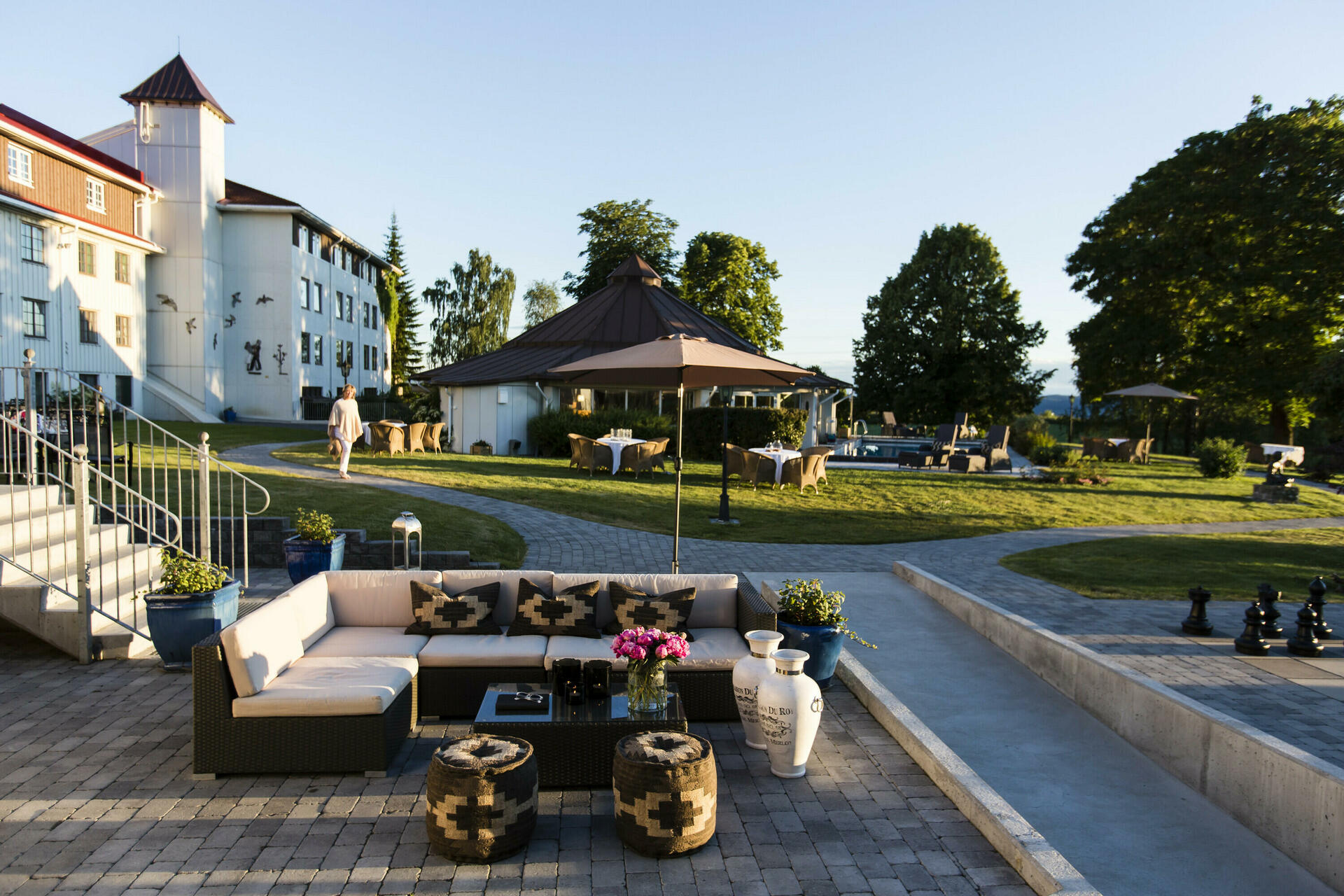 Klækken hotell
siden 1928
Here you will find an overview of useful information regarding your stay at Klækken Hotell
Check-in / check-out
Check-in: 15:00
Check-out: 11:00
24-hour reception 
Meals
Breakfast
Weekdays: kl. 07:30 - 09:00
Saturday: kl. 07:30 - 09:30
Sunday: kl. 08:00 - 10:00
Lunch
Weekdays: kl. 12:00 - 14:00
Saturday: kl. 12:00 - 14:00
Sunday: Kl. 13:00 - 15:00
Dinner
All days kl. 18:00 - 20:00
Parking
There is free parking for our guests. There is also access to 6 electric car chargers (not type 2 chargers) freely available to our guests
Swimming
Our combined indoor and outdoor swimming pavilion is open from kl. 06:00 - 22:00.
Pool depth: 150cm
Children under the age of 16 may not stay in the swimming pavilion without an adult.
If swimwear is needed, this can be borrowed at reception or bought in our gift shop.
Sauna
We have two saunas in the swimming pavilion. One for women and one for men.
Open on request
Fitness room
Near the pool, we also have a fitness room with treadmills, spinning bikes, weights, etc. Children under the age of 12 may not stay in the fitness room without an adult.
Smoking
Klækken is a non-smoking hotel. If there is still smoking in the rooms, an avgfit of NOK is added. NOK 1,500 due to extra cleaning
Domestic animals
Is it necessary to bring pets? Please contact us by email or telephone.
We charge a supplement of NOK. NOK 350 per room per night due to extra cleaning
salg@klaekken.no / +47 32 14 00 00 
Deposit
If you have valuables, we recommend depositing them at reception
Free wifi throughout the hotel
Environmental lighthouse
Klækken hotel is an environmental lighthouse company. The annual climate and environmental report can be made available on request.